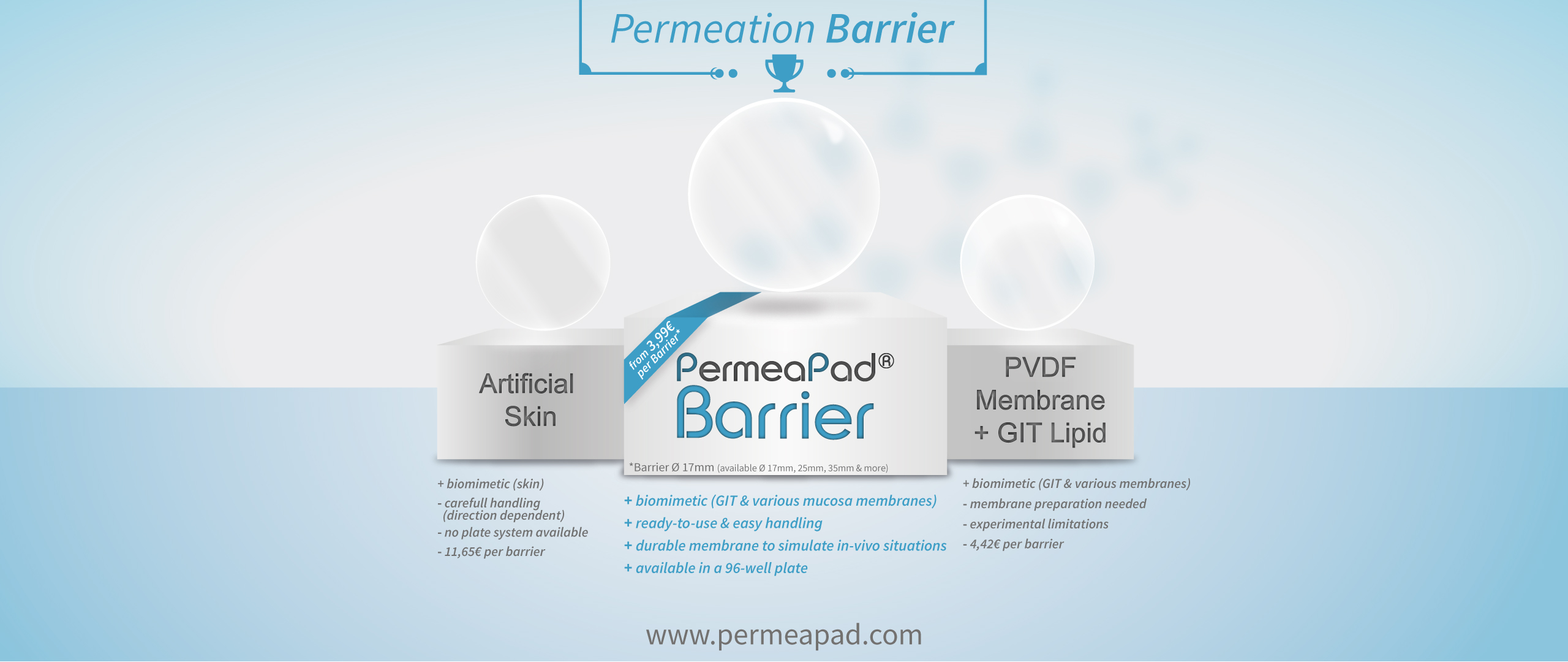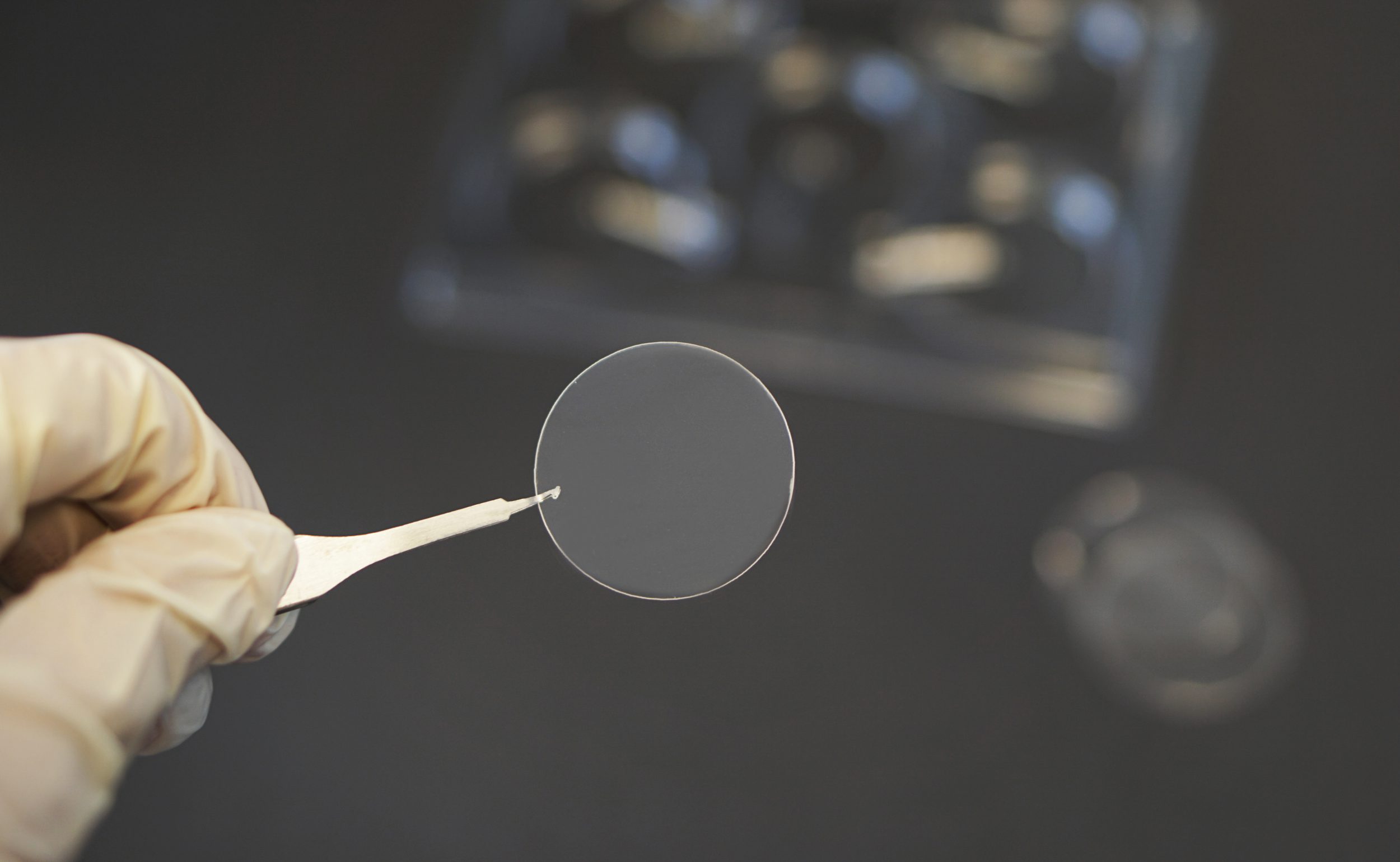 PermeaPad Barrier
The self-developed bio-mimetic barrier enables an innovative approach of in-vitro permeability assays*. Measurements with the PermeaPad® Barrier can be conducted not only easily and fast but also reproducibly. The simulation of the passive mass transport can be executed by using the PermeaPad® Barrier in a conventional Franz-cell, side-by-side diffusion cell or other setups. This delivers insights about the permeability of compounds. The Barrier is very resistant and storable due to its innovate and unique structure. These characteristics allow measurements in a wide pH range. The experiment-specific conditions can be chosen according to the analysed substance.
* Only for research purposes. Not applicable for diagnostic assays.
Do you need Scientific Consultancy?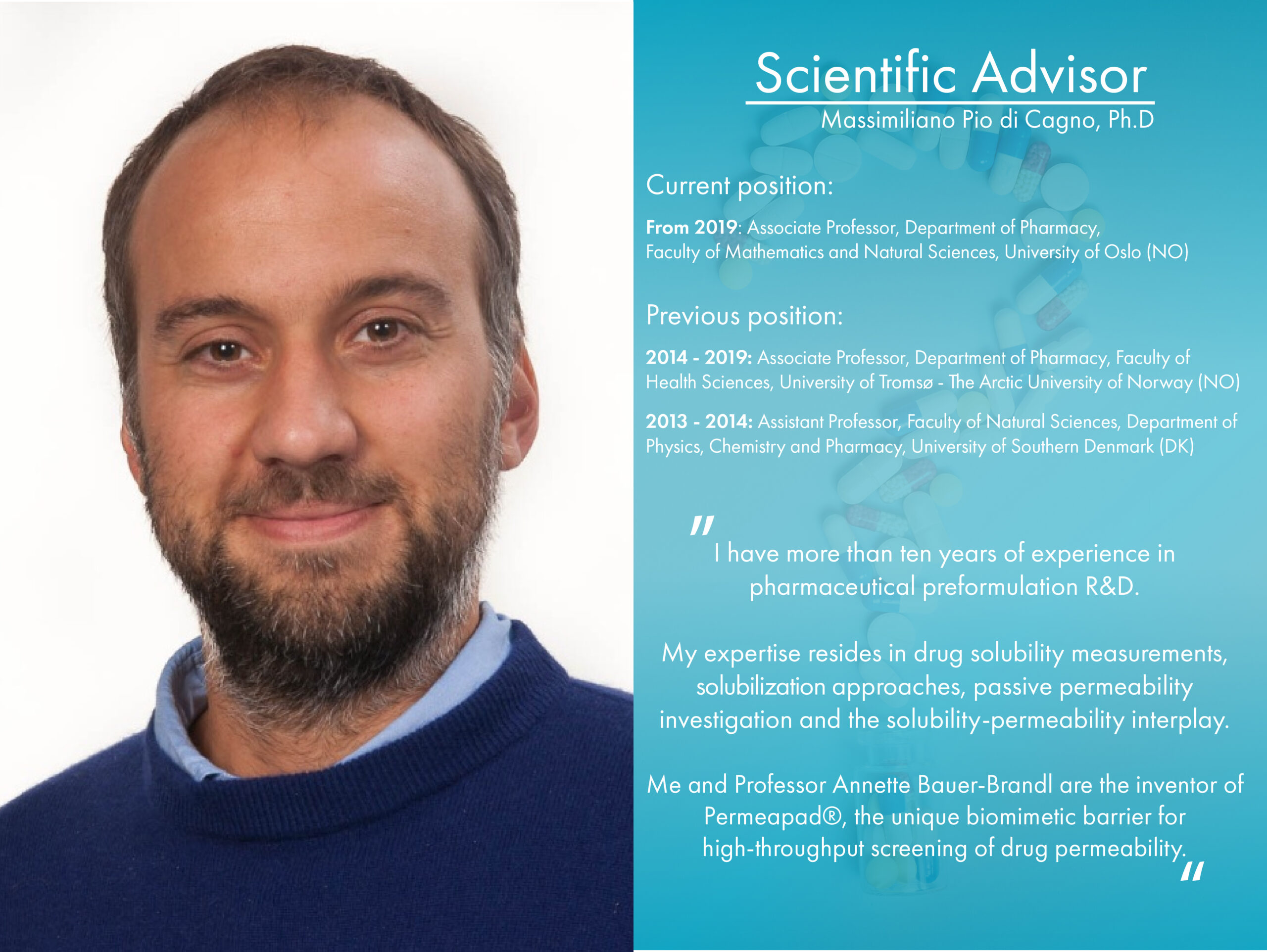 With our Scientific Advisor Massimiliano Pio di Cagno we offer our PermeaPad® and PermeaPlain customers a special service in many aspects:
- Instructions to set up the assay according to your requirements
- Troubleshooting
- Collaboration
- Live support
- Data evaluation and data interpretation
Please do not hesitate to contact us if you need advice or assistance with your experiments. Our consultant is an expert in permeation and solubility.
Massimiliano Pio di Cagno is one of the inventors of the PermeaPad® and has been working for many years as an associate professor in pharmacy.
Implementation into a conventional Franz-cell or side-by-side diffusion cell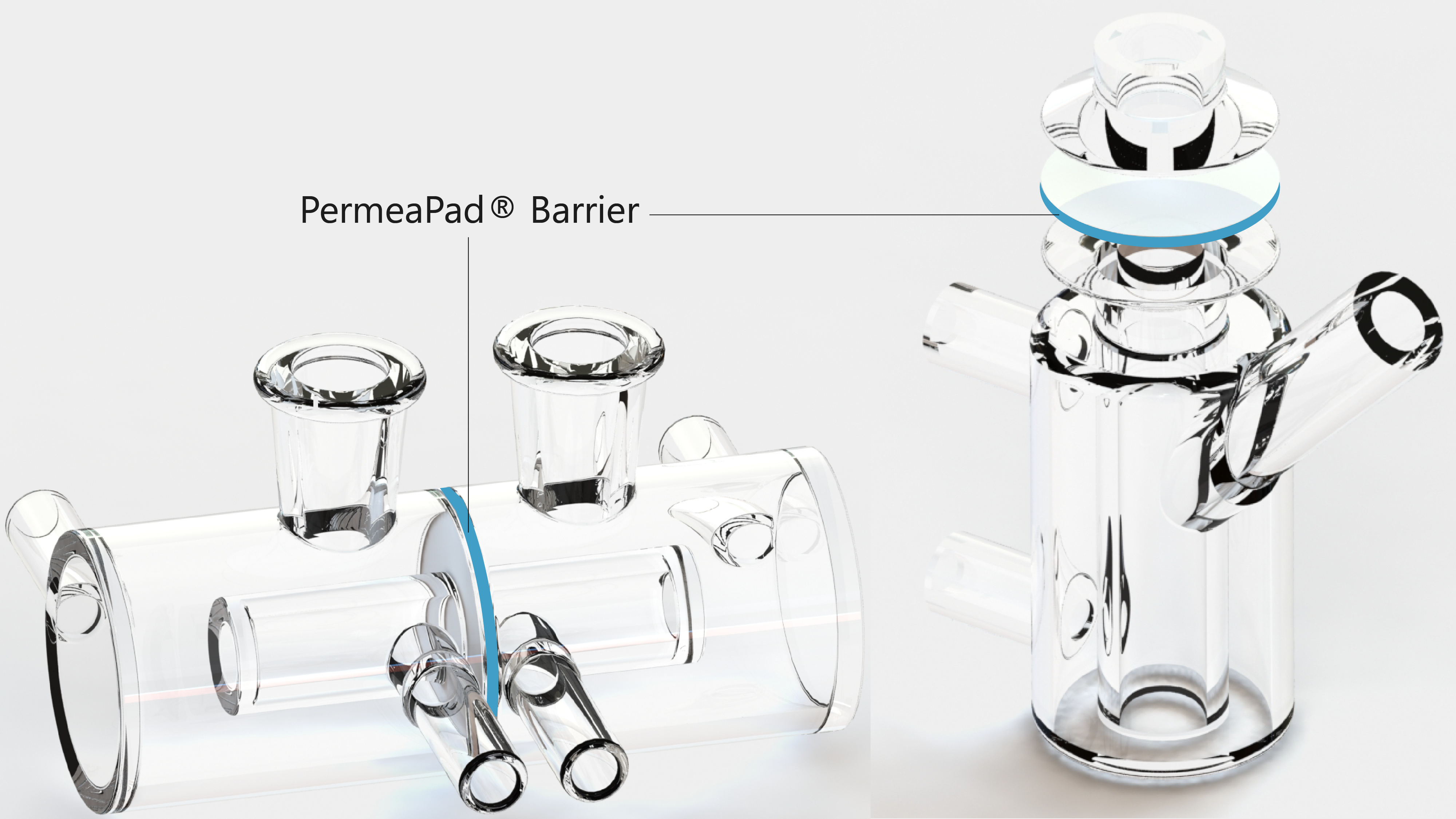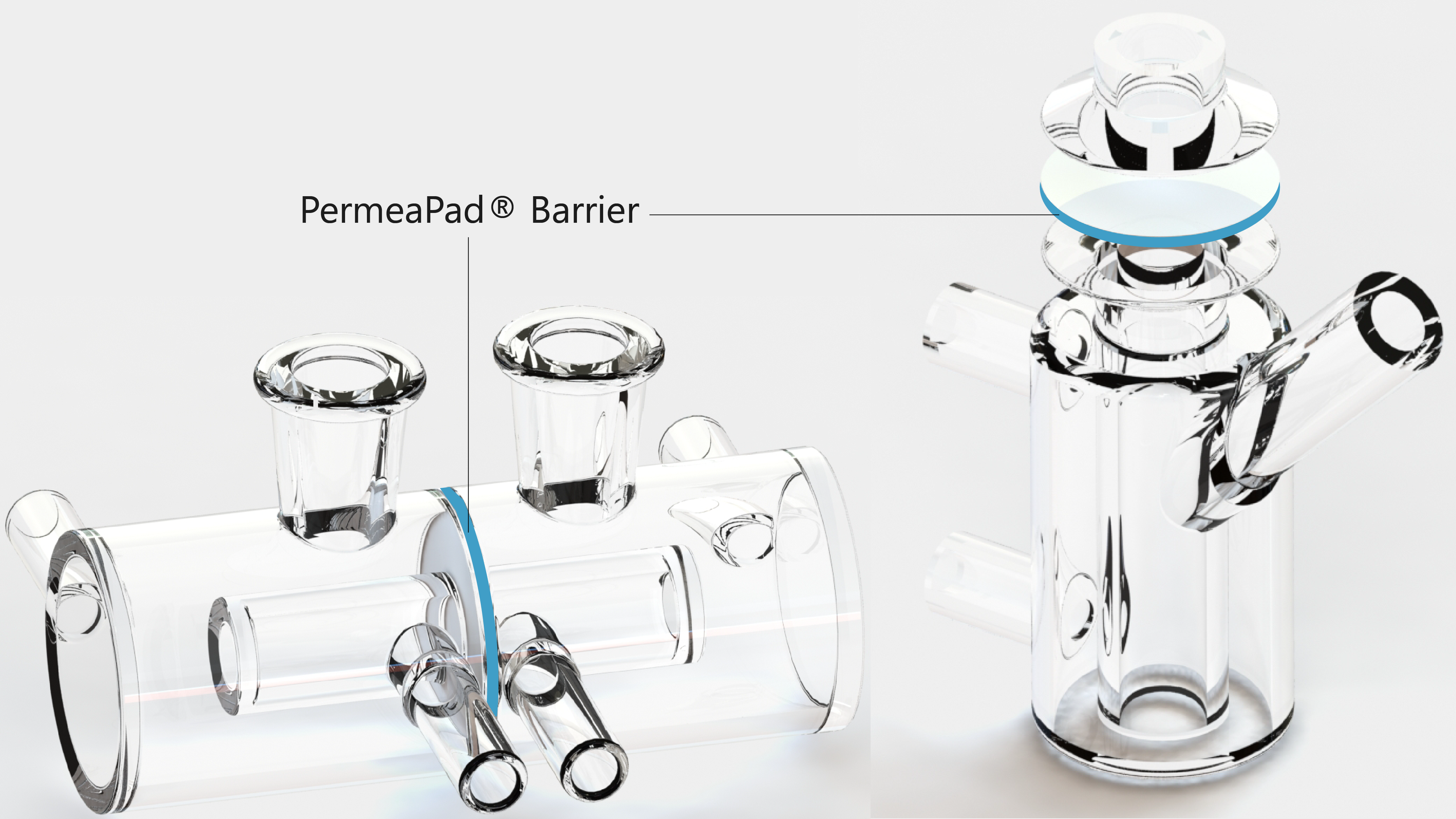 Newly developed bio-mimetic barrier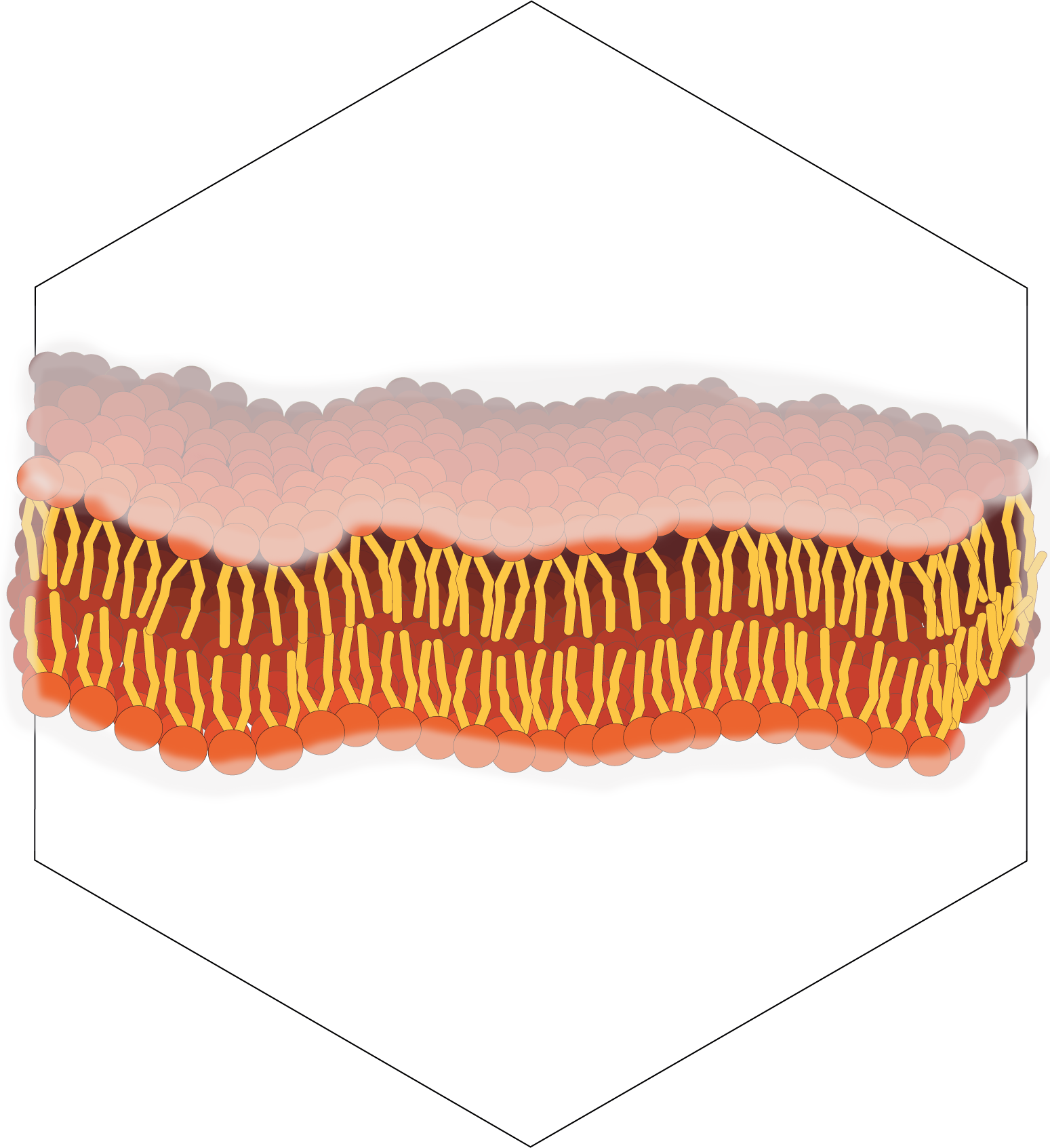 Find your local distributor