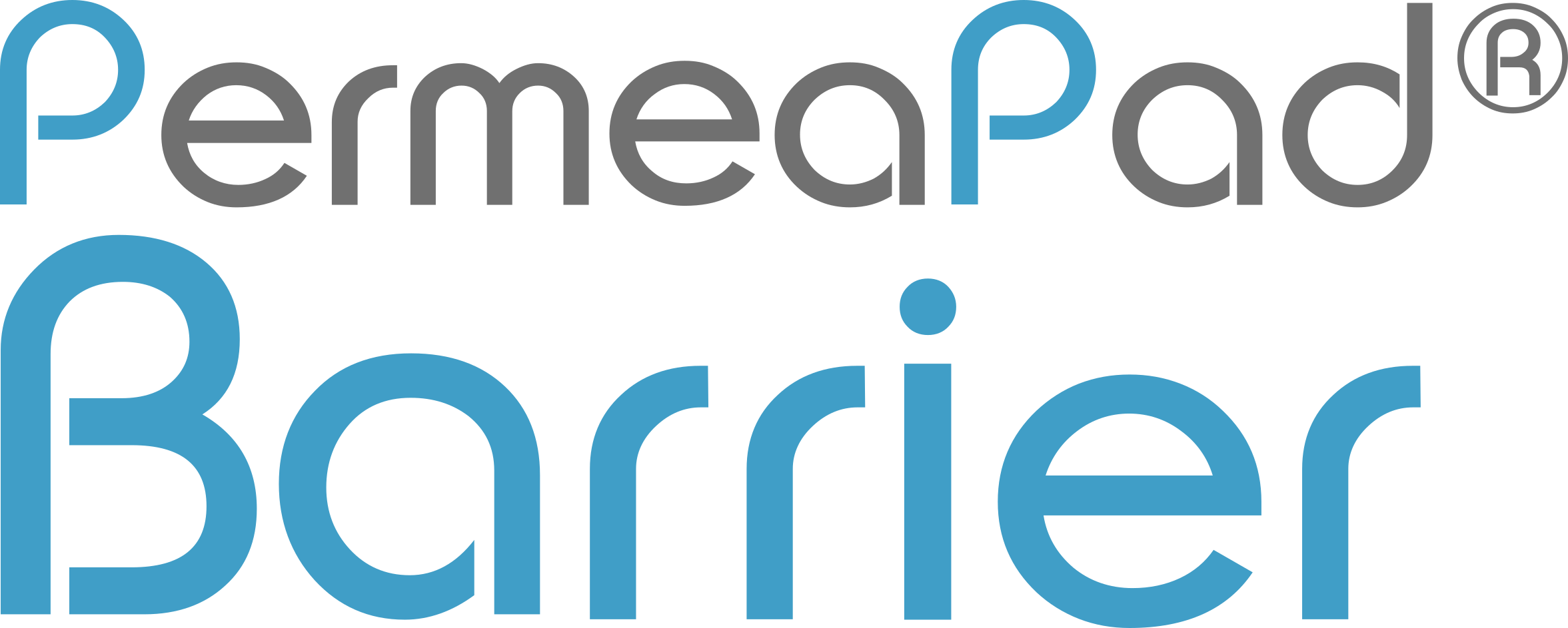 New biomimetic barrier Permeapad™ for efficient investigation of passive permeability of drugs
In this work the suitability of a newly invented physical patch comprising a biomimetic barrier (named Permeapad™) for drug permeability tests has been investigated. Exemplars of Permeapad™ were adapted to Franz diffusion cells and apparent permeability (Papp) of a series of drugs were measured and compared with calculated partition coefficients (logPcal) of the investigated drugs as well as literature reference values obtained from Parallel Artificial Membrane Permeation Assay (PAMPA) and the cellular based method Caco-2. Moreover, tightness of the barrier to hydrophilic marker's permeation, resistance of these barriers to proton permeation (pH changes) and shelf-life functionality were also investigated. Comparison with the published data indicated a good correlation between the permeability values measured and partition coefficients (logPcal). Moreover, a good correlation between the permeabilities measured with the new barrier and well-established in vitro permeability methods (PAMPA and Caco-2 respectively) was found for both highly absorbed and poorly permeable compounds. Permeapad™ also proved to maintain high integrity over time and in different pH environments. In conclusion,Permeapad™ as an innovative barrier appears to be a promising tool for fast, cost effective and reliable screening of drugs and chemical entities' passive permeability.
©2015 Elsevier B.V. All rights reserved
PermeapadTM for investigation of passive drug permeability: The effect of surfactants, co-solvents and simulated intestinal fluids (FaSSIF and FeSSIF)
The aim of the present work was to investigate the potential of the new and innovative artificial barrier, PermeapadTM, when exposed to surfactants and co-solvents, often employed for poorly water soluble compounds. The barrier was in addition also exposed to fasted and fed state simulated intestinal fluids versions 1 and 2 (FaSSIF and FeSSIF), all of which the PermeapadTM barrier was compatible with based upon relative comparison of the permeability of the hydrophilic marker calcein in phosphate buffer. The new barrier therefore holds a huge potential due to its functional stability and robustness. It can be used as a standard tool to investigate permeability of drugs in the presence of different surfactants and co-solvents, from DMSO stock solutions at even high concentrations and for the evaluation of permeability in the presence of biomimetic media (BMM).
© 2015 Elsevier B.V. All rights reserved
Use of Permeapad® for prediction of buccal absorption: A comparison to in vitro, ex vivo and in vivo method
The present work explores the usefulness of Permeapad® for prediction of buccal absorption. Permeability studies with themodel drug metoprololwere carried out using the Permeapad® barrier at pH values 7.4; 8.5; 9.0, and 9.5. It was confirmed that Permeapad® can withstand these conditions, and as expected, a clear increase in permeability was found with increasing pH. The permeation results across Permeapad® were compared to published in vitro, ex vivo and in vivo studies for the same formulations. Results showed that the permeability of metoprolol using the Permeapad® barrier correlated very well to both in vitro and ex vivo studies, (r2 = 0.98 and 0.97), respectively. Furthermore, excellent in vitro in vivo correlation IVIVC (r2 = 0.98) was obtained when comparing apparent permeability coefficient to the absolute bioavailability of metoprolol administered buccally to mini-pigs. Results indicate that Permeapad® can be used to mimic the buccal absorption of metoprolol as a faster and less laborious method as compared to any of the other mentioned methods.
© 2016 Elsevier B.V. All rights reserved.
Evaluation of a dynamic dissolution/permeation model: Mutual influence of dissolution and barrier-flux under non-steady state conditions
Combined dissolution/permeation testing is gaining increasing attention as an in vitro tool for predictive performance ranking of enabling oral formulations. The current aim was to study how in vitro drug permeation evolves under conditions, where the donor concentration is changing (non-steady state). To this end, a model case was construed: compacts of pure crystalline hydrocortisone methanolate (HCMeOH) of slow release rates were prepared, and their dissolution and permeation determined simultaneously in a side-by-side setup, separated by a biomimetic barrier (Permeapad1). This was compared to a corresponding setup for a suspension of micronized hydrocortisone (HC). The HC suspension showed constant dissolved HC concentration and constant flux across the barrier, representing the permeation-limited situation. For the HCMeOH compacts, various dynamic scenarios were observed, where dissolution rate and flux influenced each other. Interestingly, for all the dynamic scenarios, the incremental flux values obtained correlated nicely with the corresponding actual donor concentrations. Furthermore, donor depletion was tested using a HC solution. The dynamic interplay between decrease in donor concentration (down to less than 10% of the initial concentration) and flux was studied. The experiences gained are discussed in terms of further developing combined dissolution/ permeation setups.
© 2017 Elsevier B.V. All rights reserved
Simultaneous lipolysis/permeation in vitro model, for the estimation of bioavailability of lipid based drug delivery systems
The simultaneous processes of lipid digestion and absorption together determine the oral bioavailability of drugs incorporated into lipid based drug delivery systems (LBDDS). A number of slightly different protocols
for in vitro lipolysis are widely accepted; however, the permeation process has so far not been included into the models due to the harsh conditions of lipid digestion compromising permeation barriers. The present study for the first time combines biomimetic permeation and lipolysis of LBDDS. The focus of the current work was on the functional stability of the barrier - Permeapad during lipid digestion. Using calcein as a marker molecule the investigations demonstrated that the barrier was able to maintain its permeation properties in the presence of the SNEDDS (self-emulsifying drug delivery system) formulation, the lipolysis medium, and the lipolysis medium while digesting the SNEDDS. Furthermore, the permeation of cinnarizine (CINN) from SNEDDS was demonstrated to be lower, if the formulation as such was applied as compared to the digested formulation. This support the general perception that meaningful in vitro evaluation of lipid based formulations requires consideration of both, the digestion and absorption, i.e. lipolysis and permeation.
2017 Published by Elsevier B.V.
Drug permeability profiling using cell-free permeation tools: Overview and applications
Cell-free permeation systems are gaining interest in drug discovery and development as tools to obtain a reliable prediction of passive intestinal absorption without the disadvantages associated with cell- or tissue-based permeability profiling. Depending on the composition of the barrier, cell-free permeation systems are classified into two classes including (i) biomimetic barriers which are constructed from (phospho)lipids and (ii) non-biomimetic barriers containing dialysis membranes. This review provides an overview of the currently available cellfree permeation systems including Parallel Artificial Membrane Permeability Assay (PAMPA), Phospholipid Vesicle-based Permeation Assay (PVPA), Permeapad®, and artificial membrane based systems (e.g. the artificial membrane insert system (AMI-system)) in terms of their barrier composition as well as their predictive capacity in relation to well-characterized intestinal permeation systems. Given the potential loss of integrity of cell-based permeation barriers in the presence of food components or pharmaceutical excipients, the superior robustness of cell-free barriers makes them suitable for the combined dissolution/permeation evaluation of formulations. While cell-free permeation systems are mostly applied for exploring intestinal absorption, they can also be used to evaluate non-oral drug delivery by adjusting the composition of the membrane.
A dynamic in vitro permeation study on solid mono- and diacylphospholipid dispersions of celecoxib
The current study documents enhanced apparent solubility of the BCS class II drug celecoxib (CXB) when formulated as solid phospholipid dispersion (SPD) with either mono- or diacyl-phospholipids by freeze drying from hydro-alcoholic solvent. The enhanced solubility upon dispersion in buffer or fasted state simulated intestinal fluid (FaSSIF) is interpreted to be due to two effects: (1) amorphization of CXB, inducing supersaturation, which is also observed when CXB is freeze dried in the absence of phospholipids and (2) association of CXB with spontaneously forming colloidal structures, such as vesicles and/or micelles, promoting solubilization. The latter effect depended on the CXB-to-phospholipid ratio, where monoacyl-phospholipid was a more efficient solubilizer than diacyl-phospholipid.
Interpreting non-linear drug diffusion data: Utilizing Korsmeyer-Peppas model to study drug release from liposomes
The aim of this work was to clarify the dynamics behind the influence of ionic strength on the changes in drug release from large unilamellar vesicles (LUVs). For this purpose, we have investigated the transport of two different model drugs (caffeine and hydrocortisone) formulated into liposomes through different types of barriers with different retention properties (regenerated cellulose and the newly introduced biomimetic barrier, Permeapad®). Drug release from liposomes was studied utilizing the standard Franz diffusion cells. LUV dispersions were exposed to the isotonic, hypotonic and hypertonic environment (difference of 300 mOsm/kg between the initial LUVs and the environment) and experimental data treated with both linear and non-linear (Korsmeyer-Peppas) regression models. To alter the rigidity of the liposomal membranes, cholesterol was introduced in the liposomal barriers (up to 25% w/w). Korsmeyer-Peppas model was proven to be suited to analyse experimental data throughout the experimental time frame, providing important additive information in comparison to standard linear approximation. The obtained results are highly relevant as they improve the interpretation of drug release kinetics from LUVs under osmotic stress. Moreover, the findings can be utilized in the development of liposomal formulations intended for nose-to-brain targeted drug delivery.

High-Throughput Dissolution/Permeation Screening —A 96-Well Two-Compartment Microplate Approach
Early formulation screening can alleviate development of advanced oral drug formulations, such as amorphous solid dispersions (ASDs). Traditionally, dissolution is used to predict ASD performance. Here, a high-throughput approach is described that simultaneously screens drug dissolution and permeation employing a two-compartment 96-well plate. Freeze-drying from hydro-alcoholic solutions was used to prepare amorphous formulations. The screening approach was tested on amorphous and crystalline tadalafil formulations with and without Soluplus®. The workflow consisted of: 1) dispersion of the formulations; 2) incubation within the two-compartment plate, where a dialysis membrane separated donor (dispersed formulation) and acceptor; 3) sampling (donor and acceptor), where donor samples were centrifuged to remove non-dissolved material; and 4) quantification by UHPLC-UV. To identify optimal screening conditions, the following parameters were varied: dispersion medium (buffer / biomimetic media), acceptor medium (buffer / surfactant solutions), and incubation time (1, 3, and 6 h). Surfactants (acceptor) increased tadalafil permeation. Biomimetic medium (donor) enhanced dissolution, but not permeation, except for freeze-dried tadalafil, for which the permeated amount increased. The predictiveness was evaluated by comparing dissolution-/permeation-results with in vivo bioavailability. In general, both dissolution and permeation reflected bioavailability, whereof the latter was a better predictor. High-throughput dissolution/permeation is regarded promising for formulation screening.
©2015 Elsevier B.V. All rights reserved