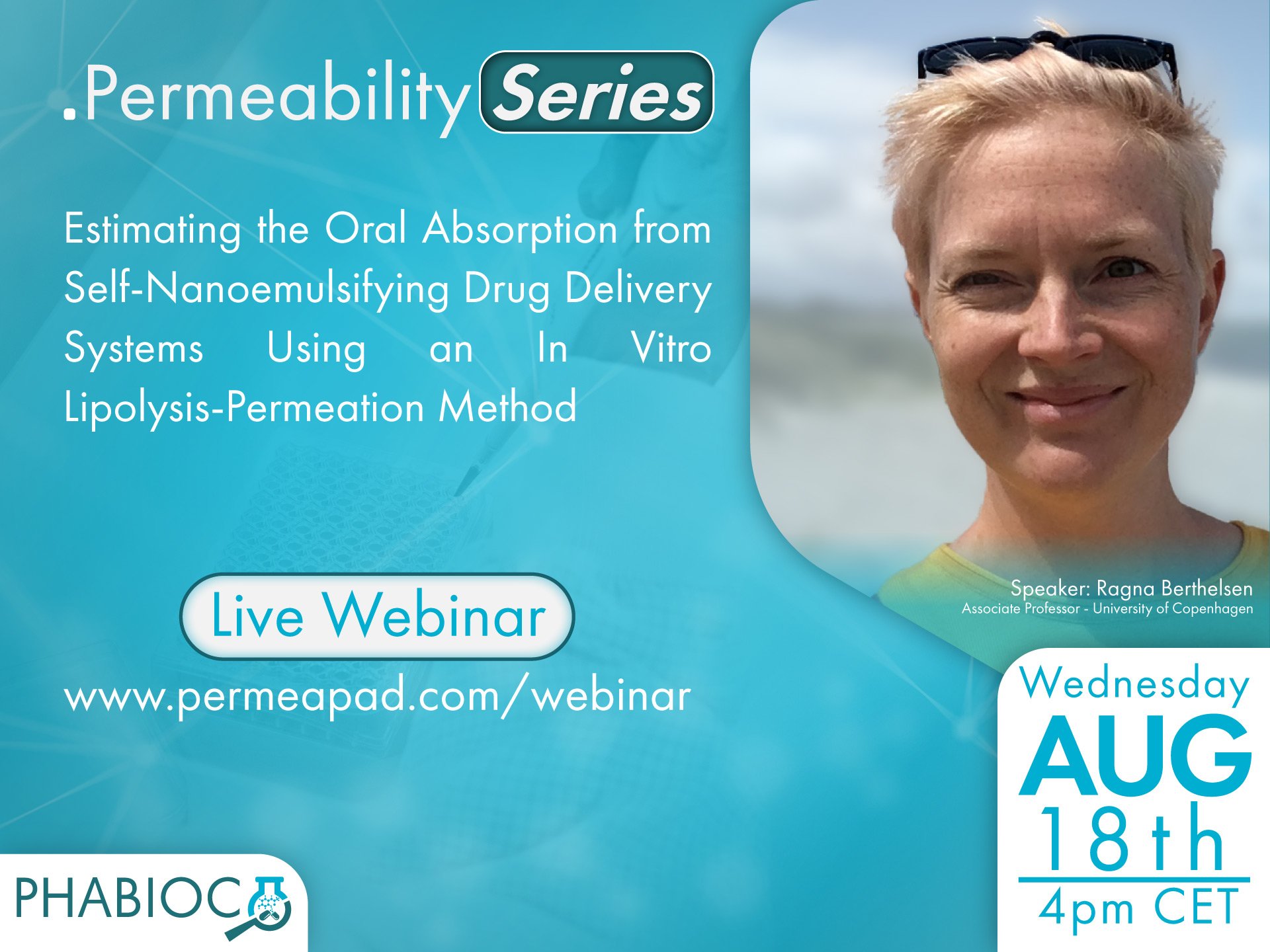 Webinar Series
We have made the experience that the concept of permeability is often misunderstood in drug discovery and formulation development. To change this, we would like to introduce you to the concept of permeability together with an expert. Ragna Berthelsen will continue the webinar series and introduce you to:
"Estimating the Oral Absorption from Self-Nanoemulsifying Drug Delivery Systems Using an In Vitro Lipolysis-Permeation Method"
in vitro lipolysis-permeation method
in vitro - in vivo Correlation with AUC
self-nanoemulsifying drug delivery system
On a quarterly basis, we would like to take up different areas of drug discovery and invite experts to discuss the respective topic:
4th webinar are being planned
The webinars will be subject to a fee:
Industry partner: 45,-€
Professor: 45,-€
Students: free of charge (Please use Invoice as Payment)
The number of participants in the webinar is limited.
What can you expect from our webinar series?
Presentation by experts with the latest scientific findings (30 minutes + 15 minutes Q&A)

Insights into the industry (when industry partners present)

The presentation with all the material is provided

Exclusivity, as the number of participants is limited

Professional platform